SmartFlex Diesel Flow Meter, 20-1000 LPH, Single-Chamber, Alloy Housing with LCD, Flange Mount
Part NumberDFM-1000F-SA-L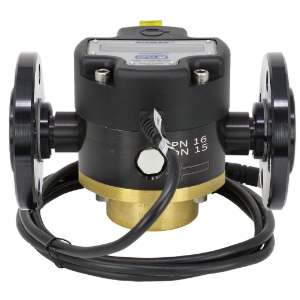 SmartFlex Single-Chamber Diesel Fuel Flow Meter
The SmartFlex™ single-chamber flow meters are designed for fuel consumption measurement of diesel engine systems with flow rates up to 4,000 L/h. Single-chamber models can be synched with other single-chamber DFMs (feed and return) for calculated fuel burn/consumption data for display on multi-function displays or Signal K interfaces.
Models are available with Alloy or Brass housings, with or without LCD window and threaded or flanged connections.
Built-in battery
In case of the absence of an external power source, from the on-board network for example, the SmartFlex DFM keeps registering data to the internal memory. When external power is restored, all accumulated data will be transferred to the on-board monitoring terminal.
*SmartFlex DFM must be connected to a SmartBoat® or SmartFlex T1 or T2 CES module.
DFM models provide data for Fuel consumption including:
Instant fuel consumption, L/H
Hourly fuel consumption in "Forward" line
Hourly fuel consumption in "Return" line
Total fuel consumption, L
Total fuel consumption in "Idling" mode of engine operation
Total fuel consumption in "Optimal" mode of engine operation
Total fuel consumption in "Overload" mode of engine operation
Total fuel consumption in "Negative" mode of flow meter operation (return exceeds supply)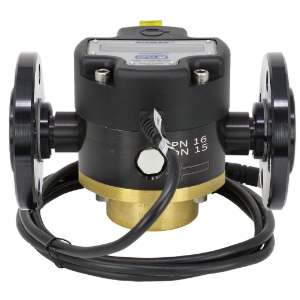 Ease of installation with optional accessory kit
Automatic Temperature compensation
Simple set up using the SmartFlex View software embedded in the Airmar SmartFlex or SmartBoat module
Fuel never comes in contact with gears or other parts that might clog or corrode
The sensor is digital – specialized wiring isn't required – plug and play to the SmartFlex or SmartBoat Module for data delivery to the display.

Flow Capacity: 

20 – 1000 LPH ±1% (5 – 264 GPH ±1%)

Number of Chambers: 

Single

Number of Engines: 

Single