The SmartBoat® System Solution
The SmartBoat® system is uniquely designed to connect, control, and communicate sensor data across multiple networks regardless of sensor output protocols and peripheral types. SmartBoat delivers universal interfaces to the varied sensors and protocols onboard and provides the ability to control and manage what is required of each one, including setting alerts, AllowList/BlockList of PGNs, sensor state controlled actions and more. The system also significantly reduces the required interface devices, cabling and labor currently used for conventional networking systems, saving thousands on every install. Never has the marine market had such versatility, affordability, and rich support capabilities.
What Sets SmartBoat Apart?
SmartBoat modules are certified for use with NMEA 2000 networks and designed specifically for marine applications (IP66 and IP67 rated). They are the marine components of AIRMAR's new SmartFlex™ System products which support multiple network standards across many markets.
SmartBoat modules all share a common set of features including built-in wireless networking support and browser-based configuration and management.
All advanced (T1 and T2) models provide embedded, highly configurable sensor interface for a wide range of analog devices and sensors including voltage, current loop sensors, resistive senders, thermistor and thermocouple temperature sensors, run detection, switch detection, relay control.
Advanced models add support for multi-network bridging and management including multiple NMEA 2000 networks, NMEA 0183 support, and SAE J1939/J1708/J1587 engine interfaces. And digital senders such as diesel flow meters, battery monitors, and engine data are also easily connected.
Browser-based interface, SmartFlex View, is wirelessly accessed from any laptop, tablet, or mobile device, which features intuitive, menu-driven navigation for set up, control and management of connected sensors and networks.
Industry leading alerting and automation via SmartFlex Alert, and SmartFlex Filter provide the ability to directly configure interfaced sensors to report, alert and filter data through user programmed parameters.
Diesel Flow Meter data via SmartBoat's exclusive single and dual chamber (differential) models. These CAN based DFM sensors are easily connected to the ASM and configured using SmartFlex View. Fuel flow data is then available via NMEA 2000.
The SmartBoat System is ideal for boat builders and installers. System settings are easily saved and cloned for duplication on future installations.
 
SmartBoat System Makes Sensor Connectivity Simple
SmartBoat System Upgrade- Tank Data on a Lazzara
Airmar SmartBoat System Upgrade on 90' Burger Yacht
Connectivity and Full Control
Every model in the SmartBoat System features an embedded browser-based interface which uses intuitive, menu-driven guidance for the set up and control of all connected devices. Drop down menus make set-up intuitive and fast.

SmartFlex View is available to any PC or tablet and via AIRMAR's CAST app on any mobile device.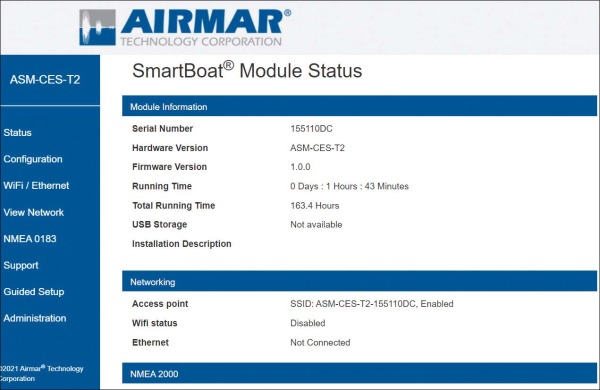 SmartBoat modules feature a highly configurable alerting system. Alerts can be defined for any PGN on the network and created as user-defined, customized alert based on sensor status. Examples are customized oil pressure alert parameters at various RPM ranges, or alerting if wind speed is over a certain amount AND an awning is deployed, plus retract the awning automatically.

SmartFlex Alert configuration allows for four types of alert variables; PGN value (from a PGN message), calculated value (logic equation from multiple values), timer (desired variable did or did not happen within a certain time), and event counter (event happened X many times within the measured time). In addition to displaying an alert status, binary switch values may be set and NMEA 2000 bus alert messages may be generated for display on a wide range of MFDs.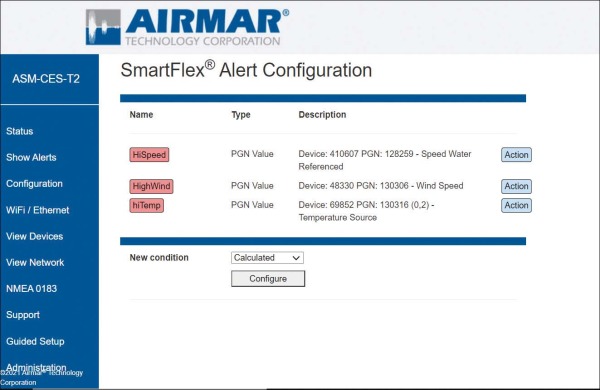 SmartFlex Filter can be used to control PGN message traffic between the primary and secondary NMEA 2000 buses. For each PGN,the user can easily program whether or not aPGN from one bus is bridged to the other. The SmartFlex Filter is configured using a "AllowList/BlockList" approach to allowing bridging or not.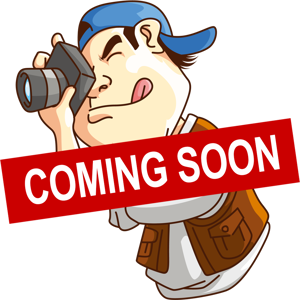 Battery Monitors >